Day 2 :
Keynote Forum
National Health Research Institutes, Taiwan

Biography:
Jun-Yang Liou has his expertise in molecular signaling in regulating cell proliferation and differentiation. His research interests focus on the role of 14-3-3 proteins and their associated downstream targets in cancer cell survival, proliferation, epithelial-mesenchymal transition, migration as well as tumor progression and metastasis of hepatocellular carcinoma and molecular mechanisms and signal pathways in regulating stem cell differentiation and proliferation.
Abstract:
14-3-3 proteins comprise seven isoforms (β, ε, γ, η, σ, τ/θ and ζ) and share highly conserved homology among all eukaryotic cells. 14-3-3 proteins regulate multiple cellular functions including cell cycle regulation, DNA repair, apoptosis, cell adhesion and motility through binding with Ser/Thr phosphorylated proteins, thereby influencing conformation, activity, subcellular localization and protein complex stability. 14-3-3 proteins are implicated in regulating tumor progression of various types of human malignancies. We have demonstrated that selective 14-3-3 isoforms (β, ε, γ and σ) are overexpressed in hepatocellular carcinoma (HCC) while compared with the surrounding non-cancerous liver tissues. Results from the in vitro experiments and in vivo xenograft mice model indicate that 14-3-3 proteins promote HCC cancer cell proliferation, epithelial-mesenchymal transition (EMT), cell migration, invasion and tumor growth. Overexpression of selective 14-3-3 proteins is significantly correlated with microvascular invasion, high risk of metastasis as well as worse overall survival rate of HCC patients. These results suggest that increased expression of 14-3-3 proteins play important roles in regulating HCC tumor development. We have identified several downstream factors including focal adhesion kinase (FAK), Par-3, Zeb-1, β-catenin, heat shock factor-1 (HSF-1) and heat shock protein 70 (HSP70), aldo-keto reductase family 1 B10 (AKR1B10) and metallothionein-1 (MT-1) are regulated by 14-3-3 proteins in HCC. We have discovered that 14-3-3ε up-regulates FAK via activation of NFκB pathway and expression of 14-3-3ε is significantly correlated with the polarity controlling protein Par-3. We found 14-3-3ε induces Zeb-1, thereby suppressing E-cadherin expression and promoting EMT. Our study indicated that 14-3-3ε up-regulates AKR1B10 through a β-catenin-dependent mechanism and AKR1B10 is involved in promoting cancer cell proliferation and tumor growth of HCC. Moreover, we found that stromal cells incubation with 14-3-3σ-CM or treated with recombinant 14-3-3σ protein induces expression of matrix metalloproteinases (MMPs). Finally, results from knockdown of aminopeptidase N (APN) reveal that HCC-secreted 14-3-3σ promotes expression of MMPs in cancerous surrounding cells via an APN dependent mechanism. Taken together, 14-3-3 proteins and related factors are considered as potential diagnostic biomarkers and therapeutic targets for HCC.
Session Introduction
Ukrainian Anti-Cancer Institute, Austria

Biography:
Wassil Nowicky is the Director of Nowicky Pharma and President of the Ukrainian Anti-Cancer Institute, Vienna, Austria. He is the author of over 300 scientific articles dedicated to cancer research. He is the Member of the New York Academy of Sciences, Member of the European Union for Applied Immunology and the American Association for Scientific Progress, Honorary Doctor of the Janka Kupala University in Hrodno, Doctor Honoris Causa of the Open International University on Complex Medicine in Colombo, Honorary Member of the Austrian Society. He has received the award for Merits of National Guild of Pharmacists of America, the award of Austrian Society of Sanitary, Hygiene and Public Health Services and others.
Abstract:
Another important feature of medical preparation NSC-631570 after its selective effect (in therapeutic dosage it kills only cancer cells leaving the healthy cells undamaged) is the inhibition of the formation of the new blood vessels supplying a tumor. Due to these anti-angiogenic properties NSC-631570 administered before surgery brings about better demarcation of the tumor from surrounding tissue and the tumor encapsulation. This alleviates the surgical removal of tumors what has been confirmed in breast cancer studies. In in vitro tests; NSC-631570 inhibited in a dose dependent manner, the proliferation of human endothelial cells without exerting cytotoxic effect. The angiogenesis inhibition was observed on the capillary formation model. This inhibition of the neoangeogenesis prevents the metastasis formation as well.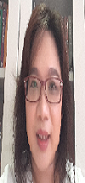 Biography:
Ivy Chung is an Associate Professor at Department of Pharmacology, Faculty of Medicine, University of Malaya, Malaysia. She is trained as a Cancer Pharmacologist and interested in tumor microenvironment research. She has published numerous articles on tumor angiogenesis and cancer-associated fibroblasts. Her current interest is to study hormonal and survival pathways that are activated in the tumor-host cell interaction that could contribute to aggressiveness of the cancer as well as to development of therapy resistance
Abstract:
Medroxyprogesterone acetate (MPA) is used for conservative treatment for endometrial cancer (EC); however, patients often develop progesterone resistance. Most typical and atypical endometrial hyperplasia shows regression after MPA treatment. Primary type 1 EC responds moderately to MPA therapy (50-70%). Yet, MPA treatment only offers 10-20% response rates and survival of less than one year in advanced and recurrent EC. It was shown that secretion from normal fibroblast cells inhibit while cancer fibroblasts cells promote the proliferation of EC cells. Interestingly, a recent study showed that progesterone receptor (PR) expression in normal fibroblast is important for progesterone inhibitory effects on cancer cells. It has also been shown that estrogen is responsible for increasing PR expression. However, it is still largely unknown, if and how, fibroblasts from endometrial cancers modulate EC response to progesterone. BAF and CAF were isolated from human endometrial primary cultured cells using antibody-conjugated magnetic beads. Fibroblast and epithelial markers expression, and progesterone receptor (PR) expression were determined using quantitative real-time PCR (qRT-PCR) and western blotting. PR nuclear translocation was determines using immunofluorescence assay. Cell viability was determined using MTT assay. Fibroblasts expressed high levels of fibroblast markers but not epithelial cell markers indicating minimal epithelial cells contamination. Both BAF and CAF expressed varied levels of PR expression. PR nuclear translocation occurs within 6 hours of 10 nM MPA treatment in BAFs and CAFs. Their response to MPA growth inhibition was similar (20% growth inhibition when compared to vehicle) after treated with 1-400 nM MPA for 72 hours. The cell viability was 22% and 9% lower in BAFs and CAFs, respectively following 100 nM MPA treatment in the presence of 10 nM E2 compared to MPA alone. Our data suggests that PR signaling in CAF can be activated, and but has lower response to combination of MPA and estrogen treatment.

Biography:
Yong Zheng is presently studying the mechanisms underlying these changes of epigenetic modification. He has his research interests in understanding the molecular mechanisms of tumorigenesis. He has identified the key stages during the spontaneous of rat mesenchymal stem cells and his previous study identified, for the first time, an Ezh2/H3K27me-independent and H3K9me enhanced aberrant DNA methylation of the p16 gene, which might be an epigenetic signature for MSC spontaneous transformation.
Abstract:
Rodent mesenchymal stromal cells (MSCs) have been demonstrated to spontaneously undergo tumorigenic transformation after long term ex vivo culture. The mechanism leading to the MSCs spontaneous transformation is unclear. To investigate the role of H3K9me3 for the spontaneously transformation of MSCs, the pre-senescent and transformed MSCs were prepared according to the criterion described previously. H3K9me3 target genes were evaluated with ChIP-on-chip arrays. The expression of tumor suppressor genes (CDKN2B, CDKN2C, CDKN1C and PTEN) was evaluated with RT-qPCR, these gene-associated H3K9me3 were quantified with chromatin immunoprecipitation (ChIP) and the DNA methylation levels were analyzed with bisulfite DNA sequencing (BSP). We found that there were 1277 genes in pre-senescent MSCs and 2519 genes in transformed MSCs targeted by H3K9me3 (Cutoff: FDR≤0.05). The genes associated with H3K9me3 are related to the catalogs of cell differentiation, development and nucleotide and protein metabolism. The expression of CDKN2B, CDKN2C, CDKN1C and PTEN were obviously decrease in transformed MSCs, with an up-regulation in genes associated H3K9me3 and CpG sites methylation. These results demonstrate that an H3K9me3 enhanced DNA methylation contributes a crucial role in the spontaneous transformation of MSCs.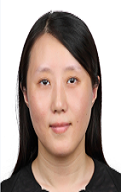 Biography:
Lijuan Liu has her expertise in study of the molecular mechanisms of aberrant alternative splicing in hepatitis-B virus-associated hepato-carcinogenesis. Her research explores the role of HBV on the aberrant regulation of host genes' AS in HBV-associated HCC.
Abstract:
Hepatocellular carcinoma (HCC) is one of the most-deadly human cancers. Approximately half of HCC cases are associated with chronic hepatitis-B virus (HBV) infection. Our previous work demonstrated that transcript variant (tv) 1 of KIAA0101, which is overexpressed in HCC, prevented apoptosis after Doxorubicin treatment through inhibiting p53. In this study, we found aberrant expression of KIAA0101 tv1 in HBV-related HCC (HBV-HCC) compared with non-virus-related HCC (non-virus HCC). HBV increased the alternative splicing (AS) of KIAA0101 tv1 in HCC cells. Splicing minigene reporter assay revealed that HBV promoted KIAA0101 exon 3 inclusion, additionally, HBV down-regulated serine/arginine-rich splicing factor-2 (SRSF2), which inhibited the inclusion of KIAA0101 exon 3 through a putative cis-element GATTCCTG. These results implicated that HBV regulated aberrant AS of KIAA0101 through suppression of SRSF2 function via a motif on KIAA0101 exon 3 in HCC. Moreover, our studies showed that KIAA0101 tv2 was overexpressed in the adjacent non-tumorous tissues (NTs) compared with HCC tissues. Interestingly, unlike KIAA0101 tv1, KIAA0101 tv2 failed to promote NIH3T3 cell growth, colony formation, tumor xenografts, motility and metastasis, showing the opposite function of tv1. Furthermore, KIAA0101 tv2 restrained HCC progression partially by down-regulating KIAA0101 tv1. KIAA0101 tv2 could increase the activity of p53 via competing with KIAA0101 tv1 for binding to P53. HBV could induce HCC through increasing the splicing of KIAA0101 tv1 and decreasing the expression levels of KIAA0101 tv2 via suppression of SRSF2. KIAA0101 tv2 exhibits the property of tumor-suppressor and acts as a negative regulator of oncogenic KIAA0101 tv1. KIAA0101 tv2 is likely to be a promising strategy to develop novel HCC therapeutic drug.
Charles University, Czech Republic
Biography:
Pavol Szabo completed PhD and has lot of experience in studying cancer-stroma interactions. He has focused his research in most abundant cell compartment of cancer microenvironment cancer associated fibroblasts (CAFs) and use tissues, in vitro, in vivo samples to understand role of CAFs to form reactive cancer microenvironment.
Abstract:
The incidence of melanoma is increasing globally and curability of advanced disease is still limited. Similarly, to other types of tumors, the microenvironment is an important factor participating in the control of melanoma biological behavior. The principal cell populations of melanoma microenvironment include cancer-associated fibroblasts (CAFs), keratinocytes, tumor-infiltrating leukocytes, endothelia of newly formed vessels and also, the composition of extracellular matrix (ECM) must be taken into account in this context. The CAFs produce various types of extracellular matrix proteins and a wide panel of cytokines/chemokines and growth factors such as IL-6, IL-8, and CXCL-1. CAFs isolated from melanoma stimulate aggressive behavior of tumor cells. Effect of CAF on other types of cells present in melanoma was also well documented. From this point of view, CAFs as the key factor of melanoma microenvironment represent a potential target for a new type of anti-tumor therapy.
Wuhan Medical and Health Center for Women and Children, China Coffee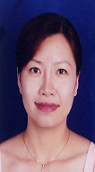 Biography:
Han Xiao has graduated from the Clinical Medicine Department of Tongji Medical College of Huazhong University of Science and Technology. She has received a Doctor's degree in Molecular Biology. Her research interests are in tumor research, treat primary tumor and metastasis by the combination delivery of chemotherapy drugs, tumor vaccine and gene therapy to activate or block some signal transduction.
Abstract:
The glycosylphosphatidylinositol (GPI)-anchored CD160 is a relatively new co-inhibitory molecular and expressed mainly on cytolytic cells such as CD8+ T cells, natural killer (NK) T cells, NK cells and some CD4+ T cells. CD160 on virus-specific CD8+ T cells is up-expressed and generally associated with T cells dysfunction, thus considered as an exhaustion marker. However, CD160 expression on tumor-specific CD8+ T cells and its contribution to tumor-specific CD8+ T cells impairment remains unclear. Here, we try to decipher its regulatory effects on tumor-specific CD8+ T cells function and seek a new target for tumor therapy. CD8+ T cells were separated from splenocytes of tumor-bearing mice and expression of CD160 and HVEM was detected. A eukaryotic expression plasmid (psCD160) was constructed, expressing the extracellular domain of murine CD160 (soluble CD160) which could block the interaction between CD160 and HVEM by binding HVEM. The activity of proliferation and cytolysis and secretion of cytokines by CD8+ T cells were measured after being incubated by soluble CD160 and specific tumor antigen. The treatment effects of psCD160 combined with tumor-vaccine in vivo were observed by H22 hepatocarcinoma mice tumor model. The up-regulated expression of CD160 on CD8+ T cells from tumor-bearing mice was confirmed to be related to cells dysfunction, characterized by lower proliferation and cytotoxicity activity and less cytokine production. Soluble CD160 enhances CD8+ T cells, resulting in increased IFN-γ, IL-2 and TNF-α secretion and cytolysis against target tumor cells in vitro. The administration of soluble CD160 accompanied with tumor-vaccine inhibited tumor growth and prolonged the survival of tumor-bearing mice. Expression of CD160 defined a relatively decreased activity subset of CD8+ T cells and soluble CD160 augments immunological activity and function of tumor-specific CD8+T cells and acquired significant treatment effects against existent tumor cells in vivo.