Day 2 :
Keynote Forum
Institute of Hematology and Blood Transfusion, Czech Republic
Time : 10:00-10:30

Biography:
Josef Bodor received his Ph.D. (1990) with honors from Institute of Molecular Genetics in Prague, Czech Republic. As of 2013, he is a Senior Investigator working at the Instituternof Experimental Medicine in Prague, Czech Republic. Dr. Bodor is a senior scientist with faculty experience from Ivy League Institutions in US hosting on sabbatical leaves aroundrnthe world (Harvard University Boston, MA, Columbia University; New York, NY, Kyoto University, Kyoto, Japan, Würzburg University, Würzburg, Germany, and Johannes GutenbergrnUniversity in Mainz, Germany). Dr. Bodor as an Associate Member of Transregio 52 published series of original reports summarized in authoritative reviews. Currently, Dr. Bodor isrnfaculty member at the Institute of Hematology and Blood Transfusion in Prague, Czech Republic.
Abstract:
At present, the general consensus is that 'true' self-renewing human hematopoietic stem cells (HSCs) are found within the CD34+ populationrnand that engraft ment of a suitably conditioned host with a suffi cient number of such cells will result in long-term multilineage hematopoiesis.rnUmbilical Cord Blood (UCB) cells are a valuable source of HSCs for use in allogeneic transplantation. Key advantages are easy availability andrnless stringent requirements for HLA matching. However, UCB cells contain an inherently limited HSC count associated with delayed time ofrnengraft ment, high graft failure rates and early mortality. PGE2 derivative (16, 16 dimethylprostaglandin E2; dmPGE2) was recently identifi edrnto be a critical regulator of HSC homeostasis (1). Recent data have shown that brief ex vivo modulation with dmPGE2 could improve patientrnoutcomes by increasing the 'eff ective dose' of HSCs with preferential long-term engraft ment of the dmPGE2 treated HSCs in allogeneicrntransplantation. Moreover, it was demonstrated that conventional CD4+ T cells (Tcons) could be developed in vitro into CD4+CD25+Foxp3+rninducible regulatory T cells (iTregs) with an equivalent suppressive potential as naturally occuring regulatory T cells (nTregs) by continuousrnpolyclonal activation with anti-CD3/CD28 mAbs (2). During the diff erentiation process, the iTregs express cyclooxygenase 2 (COX-2) andrnproduce PGE2. Interestingly, neither resting nor activated nTregs express COX-2. Th e PGE2 production from iTregs can be fully suppressed byrnthe COX inhibitor indomethacin. Th ese data indicate that PGE2 plays an important role in diff erentiation of HSCs thus releasing stringencyrnrequired for HLAmatching donors with potential recipients as well as with potential role in dominant suppressive eff ects of iTregs expressingrnCOX-2 with acquired ability to produce copious amounts of PGE2 responsible for delivery of suppressive function through elevated levels ofrncAMP (3). Prostaglandin E2 (PGE2)-mediated mechanisms, which have potential to downregulate CCR5 expression in umbilical cord bloodrn(UCB) cells heterozygous for CCR5Δ32 mutation (CCR5wt/Δ32), could reduce or eliminate surface expression of CCR5 (CCR5 null cells)rnand thus facilitate allogeneic transplantation, UCB cell-engraft ment, and preferential cord chimerism in parallel with CCR5 downregulation.rnKey advantages of this process are higher frequency of heterozygous CCR5wt/Δ32 donors, less stringent requirements for HLA matching,rnand better engraft ment of the cells resistant to HIV. To eliminate the need for indefi nite treatment, our ultimate goal is to create a functionalrnHIVresistant immune system through the use of modifi ed HSCs with emphasis on post-transplant amelioration of GvHD enabled viarnpotentiation of regulatory T cell (Treg) cell-mediated suppression.
Keynote Forum
Naxospharma srl Cesate, Italy
Time : 10:30-11:00

Biography:
Paolo Lombardi graduated from Milan University and completed his PhD from Southampton University. He has over 35 yr experience in the pharmaceutical industrial setting. He has backgrounds in organic synthetic chemistry, process research chemistry and therapeutic chemistry. As Vice-president for Chemistry in Menarini Ricerche, he fostered the discovery of Sabarubicin, a 3rd generation antitumor anthracycline presently in advanced clinical studies. He acted as a consultant for the pharma company IBI G. Lorenzini and the French start up biotech Chrysalon. He founded his own small biotech company, Naxospharma, which has been the recipient of research grants from several national and European funding agencies, and co-founded Aesis Therapeutics, a start-up shell company aimed at developing Naxospharma\'s findings. He is the inventor of over 70 patents in Medicinal and Process Chemistry, author and co-author of over 150 research papers, reviews, abstracts, invited lectures and seminars. He has teaching appointments at Universities, Master courses & Specialist Schools. He is the member of several scientific societies.
Abstract:
Berberine is an isoquinoline quaternary plant alkaloid which has been used in the Ayurvedic and Chinese medicines since hundreds of years. The diverse pharmacological properties exhibited by berberine not only indicate that the alkaloid has a definite potential in a wide spectrum of clinical applications, but also that it represents an attractive natural lead compound by providing a biologically interesting skeleton for the introduction of chemical modifications in search for more selective and specific medical indications. Anticancer properties of berberine have also been reported and our studies identified berberine as a novel, non specific inhibitor of the nascent synthesis of some proteins, supposedly acting as a RNA silencing agent. In normal cells, signaling transduction pathways converge into several components of translational machinery. However, these components are often deregulated in cancer cells making the translated proteins becoming oncogenic. Accordingly, the appreciation of the differences in mRNA translational control between normal cells and cancerous cells makes it a possible therapeutic opportunity against cancer. In this respect we discovered novel 1, 3-diarylalkylberberine derivatives with improved anticancer properties. Several of the new berberine derivatives show remarkable anti-proliferative effects on a variety of human cancer cell lines which either acquired resistance or are normally refractory to chemotherapy. Although the precise molecular basis of the biological activities of berberine is still debated, at least for the anticancer activity we present new information and data regarding down regulation of cancer related protein expression as the putative major biological effect of this class of compounds which is exploitable for clinical applications. These new derivatives are believed to have the property to bind to oligonucleotides and to function as selecting suppressors of protein synthesis.
Keynote Forum
NEGBA, Israel

Biography:
Margalit Doron has completed his MA in expressive art therapy at Lesley University in Boston in 1995 and currently living in Israel. Since then he has been working with children and adults mainly focusing on trauma and P.T.S.D. In the last ten years he is practicing therapy with families and an individual going through cancer treatment and provides near death support to the family. In his work he uses expressive therapy to support the treatment and encourages his patients to strengthen their vitality. In his work shop he will let us experience the potential that expressive therapy has for cancer therapy.
Abstract:
In this workshop I would like to go through the process of \"awakening\" using the imaginary thought by our doctors that we have very few months to live. We will use this short time to experience threw art and drama the curing ability that is enfold in this process. We will also borrow parts of the existential approach to intense the understanding of why it actually worked for Sara. I will use the term \"wake-up call\" and investigate the meaning. We will dive into an essential question introduced by Irvin Yalom in his book about existential therapy "are we living our lives?" Or as Nietzsche presents it to us in his question "If you live your life over again how would you do it?"
Advancement in Cancer Therapy
Cancer immunobiology, immunotherapy and Stem Cell Therapy
Location: Melia Meeting 1&2
Chair
Vladimir P. Torchilin
Center for Translational Cancer Nanomedicine, USA
Co-Chair
Helene Castel
University of Rouen, UK
Session Introduction
Geisinger Health System, USA

Biography:
Jenna M Carmichael graduated from the University of Arizona, College of Pharmacy with Doctorate in Pharmacy in 2011. She completed her Post Graduate Year-1 training at the Veterans Administration Sierra Nevada Health Care System in Northern Nevada and her Post Graduate Year-2 training in Hematology/Oncology Pharmacy at Geisinger Medical Center in Central Pennsylvania. She became a Board Certifi ed Oncology Pharmacist in 2015. She is a Hematology/Oncology Medication Therapy Management Pharmacist at the Henry Cancer Center at Geisinger Wyoming Valley Medical Center in Northeast Pennsylvania, USA.
Abstract:
Oral Chemotherapy is an ever increasing part of available therapies for the treatment of cancer. Th is makes treatment convenient for patients as they can take the medication at home but ensuring that the patient is taking the medication appropriately can be diffi cult to assess. Th ese medications also have side eff ect profi les that are diff erent to manage than typical chemotherapy, for example, hypothyroidism in patients taking imatinib. Described is a pharmacist-run medication therapy management clinic that uses a phone based model to contact patients to assess compliance and determine toxicity at Geisinger Health System in rural Pennsylvania, USA. Th is clinic operates under the use of a collaborative practice agreement and allows the pharmacist to be a useful addition to the patient's therapy by being a contact on a regular basis to discuss potential and real side eff ects of medication and if patient is experiencing side eff ects, adding on supportive medications or holding therapy as needed, request and assess lab tests, as determined by the manufacturer, ensure compliance by discussing how patient is taking medication using open-ended questions and a full review of the patient's medication list, to determine if there are potential drug-drug interactions with current therapy. Th rough use of the collaborative practice agreement, the provider is informed of the patient's progress with therapy. Th is clinic has been well received by the Hematologists and Oncologists on staff as well as the patients enrolled.

Biography:
Helene Castel started to develop different variants of the electrophysiological technique at the university of Rouen in the laboratory of Dr Vaudry (U413 Inserm) and biochemical approaches to give a comprehensive view of modulation of the GABAA receptor-channel function by interacting proteins. She received her PhD in Neurosciences, Molecular and Cell Biology at the Rouen University in 2000, and then spent 2 years on a post-doctoral position in Pr Colquhoun's laboratory at University College of London, UK. There, she has developed fast-concentration-jump techniques to mimic electrical fast synaptic inputs on recombinant NMDA receptors and acquired expertise in molecular biology through mutagenesis of NMDA receptor subunits. In 2002, she obtained a permanent position as chargée de Recherche (CR) at the French National Institute of Health (Inserm) and University of Rouen. In 2010, she became group Leader "Astrocyte and Vascular Niche" and since 2015, she is co-head of the international platform "Cancer and Cognition" under the French North-West Canceropole. She develops projects based on vasoactive and chemokine G protein-coupled receptors (GPCRs) in tumor brain, brain vascular physiopathology and on cognitive dysfunctions induced by cancer and targeted therapies.
Abstract:
One of the most potent vasoactive peptides, urotensin II (UII), is involved in endothelial cell proliferation and migration, by activating a G protein-coupled receptor, the UT receptor. We showed a high expression of UII/UT in human glioblastomas (GBM), gliosarcoma and a number of carcinoma compared to oligodendrogliomas or health brain tissue. In GBM, a strong staining in vascular and peri-necrotic area and a systematic co-expression of UII/UT with SDF1α/CXCR4 were observed. In glioma and endothelial cells, gradient concentrations of UII induced chemoattracting migratory eff ects and tube formation. Th is eff ect was blocked by UT antagonists and mainly involved the G13/Rho/ROCK pathway while partially requiring Gi/o/PI3K components. In contrast, we observed that homogeneous concentrations of UII blocked cell motility and stimulated cell-matrix adhesions through a UT/Gi/o signaling cascade, partially involving PI3K. Finally, homogeneous concentration of UII allowed translocation of Gα13 to the UT receptor at the plasma membrane and increased actin stress fi bers, lamellipodia formation and vinculin-stained focal adhesions. UII also induced relocalization of UT pre-coupled to Gαi in fi lipodia and initiated integrin-stained focal points. In C57/Bl6 mice, UT agonists stimulated matrigel sponge invasion by macrophages, endothelial and smooth muscle cells, stressing the chemokine and pro-neoangiogenic properties of UII in vivo. In heterotopic GBM xenograft ed in Nude mice, intratumoral injection of UII accelerated tumor growth and necrosis, and stimulated neo-angiogenesis through metalloprotease activation. UT Antagonists/biased ligands inhibited tumor growth, neo-angiogenesis and prolonged mice survival. Micro-SPECT imaging showed increased integrin expression, correlated with large necrotic area in tumors treated with UII. Th us, UII promotes the recruitment of pro-angiogenic cells, induces cell adhesions and stimulates necrosis and neo-angiogenesis involved in glioblastoma growth. Th e specifi c blockage of UT signalings by using antagonists or biased ligands would constitute a new route for the treatment of GBM.
Port Said University, Egypt

Biography:
Abstract:
Introduction: Breast cancer is the most commonly diagnosed cancer and worldwide it is considered the leading cause of cancer death in females, accounting for 23% (1.38 million) of the total new cancer cases and 14% (458,400) of the total cancer deaths in 2008. Approximately half of the breast cancer cases and 60% of the deaths are estimated to take place in developing countries. According to the offi cial statistics of the Egyptian National Cancer Institute, breast cancer represents 18.9% of total cancer cases (35.1% in women and 2.2% in men). In Egypt, the median age at diagnosis for breast cancer is ten years younger than in the United States and Europe. Knowledge of risk factors and perception of personal risk are important factors for motivation of people for the prevention, detection and management of the disease Objectives: To measure the awareness and attitude of Port-Said University female students towards breast self examination. Methodology: A cross-sectional, descriptive study design Target population: Out of University students attending diff erent faculties of Port-Said University, 300 were selected by simple random method except faculties of nursing and medicine. Data was collected by a structured interview questionnaire related to the knowledge and attitude toward breast cancer and breast self examination. Th e questionnaires were fi lled out during the interview with female students in their faculties aft er explaining the aim of the study. Results: 83% of female students didn't know the appropriate time to perform BSE and 89% didn't perform it.

Biography:
Doron Margalit has completed his MA in expressive art therapy at Lesley University in Boston in 1995 and currently living in Israel. Since then he has been working with children and adults mainly focusing on trauma and p.t.s.d. In the last ten years he is practicing therapy with families and an individual going through cancer treatment and provides near death support to the family. In his work he uses expressive therapy to support the treatment and encourages his patients to strengthen their vitality. In his work shop he will let us experience the potential that expressive therapy has for cancer therapy.
Abstract:
In this workshop I would like to go through the process of "awakening" using the imaginary thought by our doctors that we have very few months to live. We will use this short time to experience threw art and drama the curing ability that is enfold in this process. We will also borrow parts of the existential approach to intense the understanding of why it actually worked for Sara. I will use the term "wake-up call" and investigate the meaning. We will dive into an essential question introduced by Irvin Yalom in his book about existential therapy "are we living our lives?" Or as Nietzsche presents it to us in his question "If you live your life over again how would you do it?"

Biography:
Abstract:
Background: Tobacco consumption is a global problem with nearly 21% of the global population aged 15 and above smoked tobacco. Egypt is one of the highest countries regarding tobacco consumption, one of the top 10 countries worldwide and the fi rst among the Arab countries. Tobacco is a risk factor of cancer which is estimated to aff ect 110 cases/100 000 people annually in Egypt. Findings: National surveys conducted in 2006 and 2009 revealed a very high prevalence among adult male approaching 50% and increasing prevalence among youth. Tobacco smoked not only in the form of cigarettes but also water-pipe smoking (shisha) is rapidly spreading in Egypt particularly among the youth and women particularly with decreasing social stigma and increasing social acceptability of water-pipe smoking in public and social settings. Lack of public awareness and normalization of smoking are also contributing to increasing prevalence among special vulnerable groups such as youth and women heavily targeted by tobacco industry. Conclusions: Tobacco control should be clearly placed on the top of political agenda, linked to increasing burden of non communicable diseases which are in charge of 80% of the total deaths in Egypt and supported by evidence protocols for enforcement. Otherwise, tobacco use burden will be on the rise killing more Egyptians and wasting national eff orts to improve health and development.
Medical University of Silesias, Polska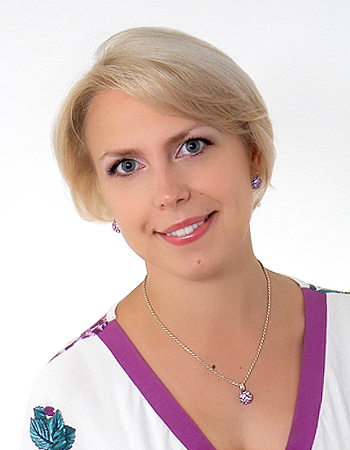 Biography:
Abstract:
Despite the substantial progress in neuro-oncological diagnostics and radiotherapy, the median survival time of patients suff ering from Glioblastoma multiforme of the brain rarely exceeds 13 months. Aggressive character of Glioblastoma causing invasion of tumor cells deep into brain parenchyma makes a radical surgical intervention impossible which compromises the chance for cure. Th us, a limited effi cacy of the presently used therapy prompts researchers to search for new solutions. Th e mechanisms decisive for Glioblastoma chemo resistance remain an essential and still largely unresolved problem. We perform our studies on Glioblastoma stem cells which, according to the tumor stem cell hypothesis, can be responsible for induction of tumor resistance to conventional therapies. Since a majority of Glioblastoma patients require adjuvant therapy with anxiolytic, analgesic, hypnotic and pro-cognitive drugs, the main aim of the presented experiments was to evaluate the interaction between drugs used in clinical practice (temozolomide and antidepressant drugs) on cell populations of T98G glioblastoma stem cell line. Since stereotaxic and fl uorescence methods demonstrated a layered structure of Glioblastoma, characterized by areas diff ering in the oxygenation level, in our studies we used a comprehensive experimental in vitro model representing diff erent possible histo-pathological diagnoses encountered in clinic. Th e studies were conducted under six experimental conditions: acute hypoxia, chronic hypoxia, moderate hypoxia, hypoxia/ re-oxygenation, "physiological" conditions and standard laboratory conditions which were tested only for comparison. In each of these models, the eff ect of temozolomide alone or temozolomide with an antidepressant drug (imipramine, fl uoxetine, amitriptyline, escitalopram, agomelatine) on cell populations of T98G glioblastoma multi-forme stem cell line was investigated using a fl ow cytometer (Aria, BD).
The Hebrew University of Jerusalem, Israel

Biography:
Abstract:
H19 long non-coding RNA (lnc RNA) is emerging as one of the key players in cancer biology. Although H19 lnc RNA was long ago reported to be overexpressed in the majority types of human cancers, but not in normal adjacent tissues, clear, causal evidence of its role in cancer has only recently come to light. We have shown that cancer cells devoid of H19 expression encounter a very signifi cant retardation of tumor growth in vivo. In addition we have proven that H19 RNA contributes signifi cantly to several aspects of the malignant phenotype, including proliferation under serum starvation, hypoxic stress response, angiogenesis, multi-drug resistance and recently also to epithelial to mesenchymal transition (EMT). Given the wide range of cancer-associated phenotypes in which H19 is involved, we believed and proven that H19 is an ideal basis for highly selective cancer therapy. Using the H19 regulatory elements to drive the expression of Diphtheria toxin, we have created a cancer-targeted DNA-based killing drug that leaves the healthy surrounding tissues unharmed. Our talk will review our fi ndings regarding H19 mechanism of action, the creation of H19 based drugs and our promising results in bladder, pancreas and ovarian cancer clinical trials.

Biography:
Abstract:
Introduction: Targeting therapy to cancer and other diseases with high medical need has been a long held goal and a challenge. A large body of published literature, however, points to the unique ability of mesenchymal stem cells (MSCs) to actively home to tumors and areas of infl ammation and tissue damage. Here, we describe the development of genetically modifi ed MSCs that combine the inherent ability to target tumors with the expression of the desired therapeutic trans-gene in situ. Materials & Methods: A Phase I/II clinical trial (TREAT-ME 1) was designed and commenced based on in vivo effi cacy data and proof of concept previously described in mice In the Phase I part of the trial (completed),six patients were treated, suff ering from advanced-stage gastrointestinal adenocarcinomas (three colorectal, two pancreatic, and one cholangiocellular carcinoma). Th e treatment schedule was an administration of either a low (3 patients; 0.5 million cells/kg body weight/weekly infusion) or a high (3 patients; 1 million cells/kg body weight/weekly infusions) dose per week, for three weeks, each followed by ganciclovir administration on the 3rd, 4th and 5th day. All protocols were approved by a Data Safety Monitoring Board (DSMB), a local Ethics Committee (EC) and the Paul-Ehrlich Institute (PEI). Results: Th e infusion of the genetically modifi ed MSC and the treatment was safe and tolerable in all patients. No related Serious Adverse Events (SAEs) or other Adverse Events with CTC-AE Grade 3-5 toxicity were recorded. Close patient monitoring by laboratory parameters, cardiac monitoring and vital signs revealed no signs for clinically signifi cant negative changes and trends. Preliminary results also indicate that elevated liver enzymes and cholestasis parameters due to the underlying liver involvement (G-GT, aP, Bilirubin, GPT, GOT) declined signifi cantly in chronological correlation to the therapy (MSC+GCV). Th is eff ect was not sustained aft er end of treatment and might require repeated doses. According to RECIST (1.1) 4/6 patients showed stable disease at three months follow-up, 2/6 progressive disease. 1/6 was in sustained SD (>5 months). 2/6 patients had stable clinical condition. Discussion: Th is is the fi rst reported clinical trial with genetically modifi ed MSCs and the fi rst report that MSCs have been used in oncology. Th e data support the hypothesis that genetically modifi ed MSCs are a viable, safe and promising therapeutic modality and are consistent with what was previously observed in mice, where recruitment of cells to the tumors, transgene expression and a signifi cant decrease in tumor volume were seen. Based on the positive data and relevant regulatory approvals, the clinical trial has now progressed to the Phase II part.
Universidad Autónoma de Baja California Sur (UABCS), Mexico

Biography:
J A Garcia Urbina after receiving the post of professor-researcher by competitive examination and merit in the fi eld of Biological Sciences (1983), he gave lectures in microbiology and plant pathology, which based its research on plant tissues that accumulate carotene, until his retirement (2009) to engage in making hydro-soluble carotene and marketing in the world. It makes fundamental contributions for carotene that enhances their ability to dissolve in water and facilitate its spread to tissues in the body, which is ready effects on cancerous tumor remission. He is the author of Red pigment in plant tissues; and the Protocol To Suppress Cancer: Treatment Time Carotene Hydrosoluble In Algorithm T = D / V. This marks the beginning of a massive treat cancers in the world, without adverse side effects.
Abstract:
Cancer in early phase without adverse side eff ects is the expected target in the world. Th e cancer originates in glandular system produces various organ dysfunctions, and in metastases loss of life in a short time, public health problem of great social and economic importance. Carbohydrate -C40H56- Hydro-soluble Carotene (HC) identifi ed as lycopene food used in this protocol is safe and complete solubility in water diff uses into the tissues where it is more benign and remarkable eff ect early tumor suppression than any other treatment except in stomach cancer, suppresses associated neuropathy, without adverse side eff ects, and glandular system activates. HC administered in the diet at doses of 70±2, 140±4, 200±4 and 270±2mg, depending on the stage I, II, III and IV cancer, every 8 hours according to protocol and algorithm: T = D / V. Where T is the time in days of treatment the tumor, D is the maximum distance in mm from one point to another tumor, V is the average velocity (1mm/day) referral to tumor suppression. If the tumor size is 80x60x40 mm (the maximum distance D from one point to another of the tumor is 80 mm), time to tumor treatment T will be 80 days: T = 80 mm /1 mm /day = 80 days. From this it follows that T=D. In conclusion, the repeated fi nding referral to prompt suppression of the tumor with HC makes me think, cancer and other degenerative cellular alterations of glandular origin result from ancestral carotene defi ciency in the diet, by suppression under suffi cient dosage.
Biography:
Abstract:
To identify and characterize the isolated bacteria from blood of pediatric cancer patients with fever, blood cultures were done and identifi cation was carried out by conventional methods and API (for Gram negative bacteria), then molecular characterization by Pulsed Field Gel Electrophoresis (PFGE) was done. Th is study was conducted on fi ft y pediatric cancer patients with fever. Th e results of this study indicated that bacterial blood stream infections were detected in only 22% of patients, Gram positive bacteria were more commonly isolated than Gram negative bacteria and Coagulase negative Staphylococci (CONS) were the most commonly isolated species. Th ere was a signifi cant association between the prolonged hospital stay and the presence of neutropenia with the increased incidence of bacterial (Blood Stream Infection) BSI. Th e analysis of PFGE patterns produced showed identical profi les for most of the isolated bacterial strains.