Day 2 :
Keynote Forum
A.T.Still University of Health Sciences, USA
Time : 10:30-11:00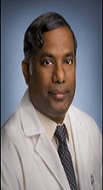 Biography:
Pandurangan Ramaraj obtained Master's degree in Medical biochemistry from JIPMER and Ph.D. in Biochemistry from Indian Institute of Science, India. His postdoctoral research work in US involved gene and function studies involving transgenic & knockout mice, oncogene transfer into human hematopoietic stem cells and transdifferentiation of murine mesenchymal stem cell. He started teaching career as an Instructor at Cleveland Chiropractic College, Los Angeles before joining Kirksville College of Osteopathic Medicine as an Asst. prof, where currently teaching Medical Biochemistry to D.O. students. He is interested in studying the effect of steroid hormones on cancer using mouse and human melanoma cell lines as model systems.
Abstract:
Melanoma is a dangerous form of skin cancer with higher mortality rate in males than in females, indicating a sex difference. Though acquisition of melanoma was hormone independent, but survival in melanoma was hormone dependent as shown by clinical studies. Moreover previous animal and cell culture studies showed the regulation of melanoma growth by various hormones. This raises the question whether melanoma is a hormone dependent cancer? Based on epidemiological SEER data, clinical studies, previous animal and cell culture experiments and our own cell culture studies on mouse and human melanoma cells, an attempt has been made to show the involvement of sex steroids in the survival of melanoma.
Keynote Forum
Loma Linda University, USA
Time : 11:00-11:30

Biography:
Padma P. Tadi Uppala, PhD, is an Associate Professor in Environmental Toxicology in the School of Public Health at Loma Linda University, and the Program Director for Inland Empire Breast Cancer Research and Outreach Center, USA. Uppala earned her Ph.D. in Biology with a primary focus on environmental carcinogenesis from Loma Linda University in 1991 and obtained postdoctoral training in Environmental Toxicology at the University of California, Riverside, USA. She earned her MSc. in Parasitology from Kakatiya University, Warangal, India and B.Ed. from Osmania University, Hyderabad, India. She has authored several scientific publications in the area of pesticides and biomarkers for breast cancer. teaching Medical Biochemistry to D.O. students. She is interested in studying the effect of steroid hormones on cancer using mouse and human melanoma cell lines as model systems.
Abstract:
Breast cancer is a heterogeneous disease with several subtypes presenting various morphological and molecular features, and response to therapy. While targeted therapies are available for estrogen receptor positive and HER2-positive breast tumors, triple-negative breast cancer (TNBC) which are negative for ER, progesterone receptor PR and HER2 receptors lack targeted therapies. TNBC is one of the most aggressive breast cancer subtypes and poses a clinical challenge as they lack suitable targeted therapies. Racial disparity has been recognized as a key factor in the incidence and mortality of TNBC breast cancer. The interaction of race and ethnicity with age, molecular profiles and lifestyles has contributed significantly to the heterogeneity of TNBC breast cancer. Based on gene expression profiling, cluster analysis identified 6 TNBC subtypes which included 2 basal-like, an immunomodulatory, a mesenchymal, a mesenchymal cell like, and a luminal androgen receptor subtype. Each subtype had a unique signaling pathway and responded to targeted therapies. While a majority of breast cancer patients in the US are postmenopausal, more than 80% of Indian patients are younger than 60 years of age, presenting with larger tumor size, poor tumor grade, and low rates of hormone-receptor positive status. Recent studies on breast cancer subtypes across race and ethnicity have indicated that incidence of TNBC among Indian women is rising at alarming rates. In a study that analyzed molecular subtypes in early onset breast cancer among various races that included Indian, Chinese, non-Hispanic White (NHW), African American (AA), and Hispanic women, incidence of TNBC was significantly higher (p=0.0369) with early onset (40 years and younger) in Indian women. This was followed by AA, Hispanic, NHW and Chinese women. Incidence of HER2 over-expression subtype was also highest among Indian women. Possible reasons identified for high breast cancer incidence among Indian women are westernized lifestyle, consanguineous marriages, late age of marriage and childbirth. Future studies that focus on racial and ethnic differences in genetic, reproductive, lifestyle and environmental exposures of TNBC pathways will offer unique biomarkers, targeted therapies and clinical trial design leading to personalized medicine.