Previous Speakers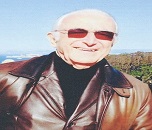 Alvaro Macieira-Coelho
French National Institute of Health France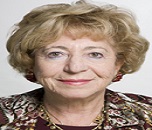 Liane Deligdisch
Mount Sinai School of Medicine USA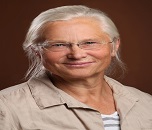 Katharina Pachmann
SIMFO GmbH Germany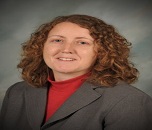 Nichola C Garbett
University of Louisville School of Medicine USA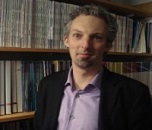 Alain Charest
Harvard Medical School USA
Sabine Mai
University of Manitoba Canada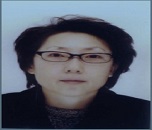 Ella L Kim
Johannes Gutenberg University Medical Centre Germany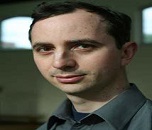 Olivier E Pardo
Imperial College London UK
Recommended Global Oncology & Cancer Conferences
Asia Pacific & Middle East
World Cancer 2017
About Conference
Sprawling the success of previous cancer conferences, it is with immense pleasure and pride that we announce major event of 2017 Cancer & Oncology Conferences "25th World Cancer Conference" to be held from October 19-21, 2017 in the magnificent city of Rome, Italy.
As the theme evokes, 'Together towards a cancer free tomorrow', through the plenary talks & discussions the conference purposes to break the barriers, breach every limit and exceed every expectation year after year to find a cure against this dreadful disease.
Why to attend World Cancer 2017?
This unique international conference provides a platform for researchers and decision makers in cancer research to present their latest findings and learn about all the important developments in cancer research. Many scientists and world's renowned experts will participate in the conference.
World Cancer 2017 will be organised through a series of plenary sessions addressing common cancer issues, and parallel sessions focusing in particular on prognosis & treatment approaches, Cancer Diagnosis, challenges and solutions, research issues advancements and applications. Through Poster Presentations and new and evolving treatment procedures will be discovered.
Related Conferences: Cancer Conferences | Oncology Conferences | Cancer Meetings | Oncology Meetings
Target Audience:
Principle Investigators & Directors

Cancer Specialists

Medical Oncologists

Nurse Practitioners

Laboratory Researchers

Group Leaders

Cancer Diagnostic Professionals

Cancer & Oncology Societies Professionals

Bio-Medical Company professionals

Corporate Cancer Research Professional

Young Researchers

Students
In addition to producing our own Cancer meetings, cancer conferences, oncology meetings, oncology conferences we cooperate with national oncology associations and institutes, cancer leagues and other local groups to ensure the highest academic standards in their programs and to stimulate continuing medical oncology education and training.
Sessions/Tracks
Cancer is a class of diseases characterized by out-of-control cell growth. There are over 100 different types of cancer, and each is classified by the type of cell that is initially affected. Cancer is considered to be one of the leading causes of morbidity and mortality worldwide. More than 575,000 people die of cancer, and more than 1.5 million people are diagnosed with cancer per year in the US. A medical professional who practices in the field of cancer is an oncologist.
In addition to the multidisciplinary talks, Keynote sessions, and lectures relevant to cancer science & therapy, the World Cancer 2017 is a complete 3 day event with panel discussions, open Q & A to generate a prime learning knowledge between participants.
Scientific Session of the Conference includes:
Cancer can occur anywhere in the body. The most common sites of cancer among men include lung, prostate, colon, rectum, stomach and liver. And those for among women are breast, colon, rectum, lung, cervix and stomach. Cancers are often described by the body part that they originated in. However, some body parts contain multiple types of tissue, so for greater precision, cancers can additionally be classified by the type of cell that the tumour cells originated from. The type of cancer a person has needed to be known properly as different types of cancer can behave very differently and respond to different treatments.
Below are the major types of Cancer:
Breast Cancer, Gynaecologic Cancers -Cervical Cancer, Uterus Cancer, Ovarian Cancer, Vulvar Cancer, Brain Cancer, Bone Cancer, Prostate Cancer, Lung Cancer, Lymphoma, Leukemia, Liver Cancer, Blood Cancer, Eye Cancer, Skin Cancer etc.
Related Conferences: Cancer Conferences | Oncology Conferences | World Cancer Conference
Tumour immunology describes the interaction between cells of the immune system with tumour cells. Understanding these interactions is important for the development of new therapies for cancer treatment. In most individuals the immune system recognizes and eliminates Tumor cells. Cancer immunology is a branch of immunology that studies interactions between the immune system and cancer cells (also called tumors or malignancies). It is a field of research that aims to discover cancer immunotherapies to treat and retard progression of the disease. The immune response, including the recognition of cancer-specific antigens, forms the basis of targeted therapy (such as vaccines and antibody therapies) and tumor marker-based diagnostic tests.
Related Conferences: Cancer Conferences | Oncology Conferences | World Cancer Conference
Cancer is a genetic disease & is caused by certain changes to genes that control the way our cells function, especially how they grow and divide. These changes include mutations in the DNA that makes up our genes. Some types of cancer run in certain families, but most cancers are not clearly linked to the genes we inherit from our parents. Gene changes that start in a single cell over the course of a person's life cause most cancers. Some people are genetically predisposed to developing certain types of cancer. These people have a higher risk of developing the disease than those in the general public. Genetic testing is now available for some hereditary cancers. Genetic testing involves a simple blood test and may be used to obtain a more precise estimate of your cancer risk. In some cases, genetic testing can be done on stored tissue samples from deceased relatives
Related Conferences: Cancer Conferences | Oncology Conferences | World Cancer Conference
Metastasis is the spread of cancer cells to new areas of the body. A metastatic cancer, or metastatic tumour, is one which has spread from the primary site of origin (where it started) into different area(s) of the body. Cancer can also spread regionally, to nearby lymph nodes, tissues, or organs. Metastatic cancers may be found at the same time as the primary tumor, or months or years later. When a second tumor is found in a patient that has been treated for cancer in the past, it is more often a metastasis than another primary tumor. Treatment and survival is determined, to a great extent, by whether or not a cancer remains localized or spreads to other locations in the body. If the cancer metastasizes to other tissues or organs it usually dramatically increases a patient's likelihood of death. Some cancers—such as some forms of leukemia, a cancer of the blood, or malignancies in the brain—can kill without spreading at all.
Related Conferences: Cancer Conferences | Oncology Conferences | World Cancer Conference
Cancer Biomarker generally refers to the process which indicates the presence of cancer in the body. Molecular Biomarkers are that can be discovered using basic and acceptable platforms such as genomics and proteomics. Diagnostic and Prognostic Cancer Biomarkers are used to confirm or support a diagnosis. Prognostic biomarkers are used to determine the prognosis or long term outlook for a patient when a disease is already diagnosed. While some cancer biomarkers can be used to predict how aggressively your cancer will grow, and are therefore useful for assessing your prognosis, the most promising use of biomarkers today is to identify which therapies a particular patient's cancer may or may not respond to.
Related Conferences: Cancer Conferences | Oncology Conferences | World Cancer Conference
Stem cells have the remarkable potential to develop into many different cell types in the body during early life and growth. Stem-cell therapy is the use of stem cells to treat or prevent a disease or condition. .The most common stem cells therapy is bone marrow transplantation. Stems cells transplant is used to treatment of cancer like leukemia, multiple myeloma & lymphoma. Cord Blood Stem and Cancer cord blood contains haematopoietic (blood) stem cell. They have long been used in stem cell treatments for leukaemia, blood and bone marrow disorders when chemotherapy is used.
Related Conferences: Cancer Conferences | Oncology Conferences | World Cancer Conference
Radiation Oncology encompasses all aspects of research that impacts on the treatment of cancer using radiation. Radiation can be given as a curative modality, either alone or in combination with surgery and/or chemotherapy. It may also be used palliatively, to relieve symptoms in patients with incurable cancers. The Radiotherapy/radiation therapy is broadly segmented into Teleradiotherapy, Brachy-radiotherapy and Metabolic Radiotherapy. Radiobiology (also known as radiation biology) is a field of clinical and basic medical sciences that involves the study of the action of ionizing radiation on living things. Nuclear medicine is a branch of medicine that uses radiation to provide information about the functioning of a person's specific organs or to treat disease. It is also known as Nuclide imaging. Medical imaging is the technique and process of creating visual representations of the interior of a body for clinical analysis and medical intervention, as well as visual representation of the function of some organs or tissues.
Related Conferences: Cancer Conferences | Oncology Conferences | World Cancer Conference
Surgery is used to diagnose stage and treat cancer, and certain cancer-related symptoms. It is the branch of surgery applied to oncology; it focuses on the surgical management of tumors, especially cancerous tumors. Whether a patient is a candidate for surgery depends on factors such as the type, size, location, grade and stage of the tumor, as well as general health factors such as age, physical fitness and other medical comorbidities. For many patients, surgery will be combined with other cancer treatments such as chemotherapy, radiation therapy or hormone therapy.
Related Conferences: Cancer Conferences | Oncology Conferences | World Cancer Conference
Cancer can be treated by different processes. The choice of therapy depends upon the location and grade of the tumour and the stage of the disease, as well as the general state of the patient). A number of experimental cancer treatments are also under development. Some people with cancer will have only one treatment. But most people have a combination of treatments, such as surgery with chemotherapy and/or radiation therapy. You may also have immunotherapy, targeted therapy, or hormone therapy.
Related Conferences: Cancer Conferences | Oncology Conferences | World Cancer Conference
Cancer Drugs are used not only for treating cancer, but also for relieving symptoms of the cancer (e.g. pain), and side-effects, such as nausea, commonly seen with the various types of treatment. Doctors often treat cancer with 2 or more chemotherapy drugs. And sometimes with other medicines, such as steroids or biological therapies. Anti-cancer drugs destroy cancer cells by stopping growth or multiplication at some point in their life cycles. Drugs may be administered intravenously (into a vein), orally (by mouth), by injection into a muscle, topically (applied to the skin) or in other ways, depending on the drug and the type of cancer.
Related Conferences: Cancer Conferences | Oncology Conferences | World Cancer Conference
Complementary and Alternative Cancer Treatment
Alternative cancer treatments may not play a direct role in curing your cancer, but they may help you cope with signs and symptoms caused by cancer and cancer treatments.CAM is the term for medical products and practices that are not part of standard care. Integrating the best of evidence-based complementary and alternative cancer treatments with the treatments you receive from your doctor may help relieve many of the symptoms associated with cancer and its treatment.
Related Conferences: Cancer Conferences | Oncology Conferences | World Cancer Conference
Clinical trials are research studies that involve people. Today, people are living longer lives from successful cancer treatments that are the results of past clinical trials. Through clinical trials, doctors determine whether new treatments are safe and effective and work better than current treatments. Clinical trials also help us find new ways to prevent and detect cancer. And they help us improve the quality of life for people during and after treatment. Phase I trials evaluate safety, Phase II trials measure effectiveness, and Phase III trials test against best existing cancer treatment.
Related Conferences: Cancer Conferences | Oncology Conferences | World Cancer Conference
Oncology Nursing is a field involving practice encompasses the roles of direct caregiver, educator, consultant, administrator, and researcher. Oncology and cancer nursing extends to all care delivery settings where clients experiencing or at risk for developing cancer receive health care, education, and counselling for cancer prevention, screening and detection.
An oncology nurse is a nursing professional who specializes in caring for people with cancer. Oncology nurses often serve as your first line of communication, and help coordinate the many aspects of your care throughout cancer treatment.
Related Conferences: Cancer Conferences | Oncology Conferences | World Cancer Conference
A cancer vaccine is a vaccine that either treats existing cancer or prevents development of a cancer. Vaccines that treat existing cancer are known as therapeutic cancer vaccines.
Related Conferences: Cancer Conferences | Oncology Conferences | World Cancer Conference
It is estimated that almost 1.5 million people in the USA are diagnosed with cancer every year. However, due to the substantial effect of modifiable lifestyle factors on the most prevalent cancers, it has been estimated that 50% of cancer is preventable. The main behavioural and environmental risk factors for cancer mortality in the world are related to diet and physical inactivity, use of addictive substances, sexual and reproductive health and exposure to air pollution and use of contaminated needles.
Related Conferences: Cancer Conferences | Oncology Conferences | World Cancer Conference
Cancer: Psychological & Social Aspects
If one is fighting cancer, it is not unhttp://cancer.global-summit.com/common to experience psychological distress. Whether it is coping with the diagnosis, the challenges of treatment, or continued worry about a recurrence, emotions brought on by the cancer experience can be difficult to handle. Cancer's effects are far more than physical. Many survivors find that cancer's impact spills over into the emotional, psychological and spiritual realms. This might happen either during or right after treatment - or not for years.
The cancer drugs market is driven by the growing prevalence of various types of cancer, increasing demand of biological and targeted drug therapies, continuous patent expiry of key cancer drugs and the rising impact of biosimilars. However, the high cost of drug development, the threat of failure and the adverse effects of cancer drug therapy, particularly chemotherapy, hinders the market growth. Advancement of cancer drug research owing to biological/targeted therapies and personalized medicines hold promising opportunities for pharmaceutical, bio-pharmaceutical and biotechnology companies engaged in developing cancer drugs.
Cancer Diagnostics & Diagnostic Market
Cancer diagnostics market is witnessing high growth due to increasing prevalence and incidences of several types of cancers. Major drivers for the global cancer diagnostic market are technologically advanced and increasing point-of-care diagnostics, cost-effective treatment modalities, and personalized medicine. Additionally, increasing persistence to provide best-in-class healthcare services with high accuracy and efficiency towards patient is expected to fuel the global cancer diagnostics market across the globe.
Related Conferences: Cancer Conferences | Oncology Conferences | World Cancer Conference
Cancer Management & Prevention
The risk of cancer can be reduced possibly through diet and other lifestyle change. Tobacco is directly associated with cancer, so avoiding tobacco can reduce the risk of lung cancer. Decreasing the level of alcohol can decrease the risk of neck throat and oesophageal cancer. Physical activity to reduce the risk of cancer. Covering exposed skin by using, sunscreen lotions to reduce the risk of skin cancer or Melanoma. Cancer can be managed by many treatments like chemotherapy, radiation therapy, hormonal therapy, target therapy and palliative care.
Related Conferences: Cancer Conferences | Oncology Conferences | World Cancer Conference
16th Oncologists Meeting, April 24-25, 2017, Dubai, UAE; Oncology & Cancer Conference, May 25-27, 2017, Osaka, Japan; 25th World Cancer Conference, Oct 19-21, 2017, London, UK; 8th Blood Cancer Conference, May 25-27, 2017 London, UK; 2nd Cancer Diagnostics Conference, May 8-10, 2017 Barcelona, Spain; 26th World Cancer Convention, November 27-28, 2017 Dubai, UAE; Oncology Case Reports Meeting, Aug 29-31, 2017, London, UK; 2nd Gynaecologic Oncology Congress, Aug 28-29, 2017, London, UK; World Cancer Congress (WCC-2017), May 19-21, Barcelona, Spain; 10th Cancer & Tumour Immunology Conference, July 03-05, 2017, Bangkok, Thailand; 2nd Medical Imaging and Clinical Research Congress, Sep 11-12, 2017 Paris, France; World Immunology Congress, Dec 14-15, 2017 Dubai, UAE European Cancer Congress, Jan 27-30 2017, Netherlands, Amsterdam; NCRI Cancer Conference, Nov 05-08, 2017, Liverpool, UK; Cancer & Tumour Immunology Conference, July 03-05, 2017, Bangkok, Thailand; Global Conference on Cancer Therapy, Aug 07-09 2017, Frankfurt, Germany; Pancreatic Cancer 2017, Jun 12-13 2017, London, UK; Immuno World 2017, Jan 18-20 2017, Miami, US; Frontiers in Cancer Immunotherapy Conference, Feb 27–28 2017, New York City
Market Analysis
Summary
The pace of change in cancer care is accelerating. A cluster of innovative treatments often combined with other new or existing medicines are emerging from the research and development pipeline. Many are for tumour types associated with low survival rates and where patients have limited options. The landscape is shifting rapidly, bringing new complexity to oncologists, payers and governments who all look to provide appropriate care to patients while ensuring the sustainability of healthcare systems. Earlier diagnosis, longer treatment duration and increased effectiveness of drug therapies are contributing to rising levels of spending on medicines for cancer care.
Related Conferences: Cancer Conferences | Oncology Conferences | World Cancer Conference
Brief Report of Cancer & Oncology field in various aspects
Cancer Diagnostics Market
This report studies the global cancer diagnostics market for the forecast period of 2015 to 2020. This market is expected to reach $13.1 Billion by 2020 from $7.1 Billion in 2015, and is poised to grow at a CAGR of 12.9% during the forecast period.
Some of the major players in the global cancer diagnostics system market include Agilent Technologies, Thermo Fisher Scientific, Illumina, Becton, Dickinson and Company , GE Healthcare , QIAGEN , Abbott Laboratories, Roche Diagnosticsm, Siemens Healthcare, Philips Healthcare and C.R. Bard among others.
Global Oncology / Cancer Drugs Market
Annual global growth in the oncology drug market is expected to be 7.5 – 10.5 percent through 2020, reaching $150 billion. Wider utilization of new products—especially immunotherapies—will drive much of the growth, offset by reduced use of some existing treatments with inferior clinical outcomes. Global cancer drugs market is primarily driven by growing incidences of target disease such as lung cancer, breast cancer, cervical cancer, etc. across the globe. Other major driving factors are increasing research and development on biological and targeted drug therapies for the treatment of cancer coupled along with the expiration of patents
It is expected to reach $111.9 billion by 2020, registering a CAGR of 7.1% during the forecast period 2014 to 2020. Recent progress in biological therapies has widened the scale of therapeutic targets for treatment of cancer with the identification of tumour cell specific genes. Immunotherapies/ biologics are emerging as potential therapies to find the permanent cure for various cancer types.
Cancer Therapy Market
Rise in cancer incidences and access to modern therapeutics, population of aged people, Increase in innovations, improvements and approvals promote growth of the market. Furthermore, efficiency and High process magnetize manufactures also contribute to the growth of the market .Major restraints are high price of therapies, change in reimbursement policies, and challenges faced in clinical trials.
The global Cancer therapy market is estimated to grow at 17.6% CAGR to reach $52.2billion by 2021.
Market is segmented based on therapies i. e Targeted cancer therapies (Hormone therapy, Signal transduction inhibitors, gene expression modulators, Apoptosis inducers etc.), Hormone therapies( Forms of hormone therapy) , immunotherapy( Monoclonal antibodies, Cancer vaccines, Non-specific immunotherapies) ,Chemotherapy.
Major Medical Universities
In Europe
University of Sheffield

University of Cambridge

University of Manchester

University of Lisbon

King's College London

Newcastle University

University of Nottingham

University of Glasgow

University of Milan

Cardiff University

Durham University

University of Bristol

University of Aberdeen

Virginia Cancer Institute

University of Warwick

University of Oxford

University of Edinburgh
In Rome
Sapienza University of Rome

University of Rome III

University of RomezII "Tor Vergata"

Foro Italico

University of Rome

Rome ISI

LUISS University of Rome

S. Pio V University of Rome

Maria SS. Assunta University of Rome

Biomedical University of Rome

European University of Rome

Niccolò Cusano University

Marconi University
Major Associations
Worldwide
American Association for Cancer Research

Virginia Cancer Institute

Association of Cancer Physicians

American Society of Clinical Oncology

International Cancer Research Partnership (ICRP)

American Society of Clinical Oncology (ASCO)

Cancer Society of New Zealand

Australian Cervical Cancer Foundation

Cancer Research UK

Peter McCollum Cancer Centre

American Brain Tumor Association

American Society of Pediatric Hematology/Oncology

American Childhood Cancer Organization

Australasian Lung Cancer Trials Group

American Association for Cancer Research (AACR)

International Agency for Research on Cancer (IARC)

Irish Cancer Society

Medical Centre Cologne

Australian Prostate Cancer Research

German Cancer Research Centre
In Europe
Association of Cancer Physicians

British Gynaecological Cancer Society

Children with Cancer UK

United Kingdom Association of Cancer Registries

Prostate Cancer UK

UK Oncology Nursing Children's Cancer and Leukaemia Group Society

Childhood Cancer Research Group Cancer Focus BASO

The Association for Cancer Surgery

Northern Ireland Cancer Research UK
Past Conference Report
World Cancer 2016
We extend a heartily thanks to all of our wonderful speakers, conference attendees as the World Cancer 2016 Conference was a great success !!
Conferenceseries LLC hosted the "12th World Cancer Conference" during September 26-28, 2016 at Hilton Heathrow Airport Hotel. The conference was focused on Cancer & Oncology studies with the theme "Integrating every bit of cancer research: Prevention, diagnosis and cure". Generous response and active participation was received from scientists, researchers and leaders from Pharma, government organizations, students who made this conference as one of most successful and productive events in 2016 from Cancer & Oncology Conferences
The conference was initiated with Opening Ceremony followed by with a series of lectures delivered by both Honourable Guests and members of the Keynote forum. The list included:
· Alvaro Macieira-Coelho, French Institute of Health and Medical Research(INSERM), France
· Liane Deligdisch, Mount Sinai School of Medicine, USA
· Katharina Pachmann, SIMFO GmbH Bayreuth, Germany
· Ella L Kim, Johannes Gutenberg University Medical Centre, Germany
· Qingyong Ma, Xi'an Jiaotong University, China
· Sabine Mai, University of Manitoba, Canada
· Nichola C Garbett, University of Louisville School of Medicine, USA
· Alain Charest, Harvard Medical School, USA
We heartily acknowledge the Conference Moderator Dr. Jessie for her support for the conference.We are also gratified to various outside experts, company representatives and other renowned personalities who supported the conference by facilitating the discussion forums. Our sincere thanks to Organizing Committee Members for their gracious presence, support and assistance towards World Cancer 2016
Trailing the success of World Cancer 2016, Conferenceseries LLC would like to announce the initiation of the "25th World Cancer Conference" to be held during October 19-21, 2017 at Rome, Italy
For More details: http://cancer.global-summit.com/europe/
Past Reports
Proceedings
Gallery
To Collaborate Scientific Professionals around the World
Conference Date Oct 19-21, 2017
For Sponsors & Exhibitors